BethRock Limo services Bethesda, MD and Rockville, MD as well as surrounding areas such as Gaithersburg, Germantown, Silver Spring and of course, Washington DC. They supply sedans, limos, SUV limos, stretch limos and party buses. So if there are just two of you or a party of 30 or more, they can take care of you.
Normally they have enough vehicles to be able to take care of you whenever you want. There are certain times of the year when it is a good idea to make a reservation well in advance. The biggest time to be aware of is prom season. It is made worse by a lot of weddings happening at the same time. Also, some political events such as inaugurations will cause a crunch for limousines.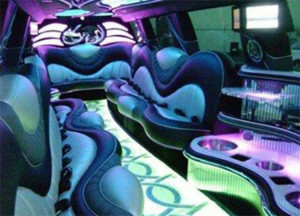 We have found the chauffeurs to be polite and professional. They have helped in various ways such as helping a bride get the train of her dress safely into the limousine or a Quinceanera with a large dress to gracefully enter and exit the limousine. The driver can work with the photographer if the photographer wants to get some photos with the limo and or the chauffeur.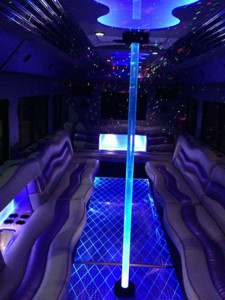 The interiors of the limousines and party buses vary. Some are very conventional, perfect for business functions or funerals or other more serious occasions. Then there are others that are much wilder and fit the mood for partying and celebrating.
Some of these more party focused occasions include bachelor and bachelorette parties, nights on the town, sporting events, proms, reunions, birthday parties and more.
But if you are having a good time, respect the limo and the driver. BethRock Limo and all other limo companies have had guests that partied so hard and left the limo or party bus such a mess that it was necessary to charge extra for cleaning.
The limos and party buses besides having very comfortable leather seats have great sound systems and usually have flat screen TVs. They also have bar areas stocked with ice and stemware. If you want wine or champagne, you will need to provide that. Of course, for proms and other under age events, no drinking is allowed.
So, if you are in Bethesda, Rockville or anywhere else in Washington DC or Maryland suburbs north of DC, give BethRock Limo a call. You might say for a good time call BethRock Limo except this implies a bit of disrepute and we have found them to be completely professional and straightforward. Their phone is 301-825-8833 and the website is http://www.bethrocklimo.com/